"Choose a job you love, and you will never have to work a day in your life" – Confucius
You have started it as hobby or interest to draw something without thinking about what you are doing. You used to mess around with pencils and draw figures from your imagination. Then, why not start treating this hobby as a business tool and think of building a solid career??
Doodling
Doodling is a fun way to draw beautiful and original designs with cute and child-like characters or random and abstract patterns. Doodling is a great means to engage the mind in a way that helps the doodler think and process information. Doodling can be viewed as a legitimate method of internalizing information and presenting it graphically. Doodles can be developed by showing excellent visual solutions across a broad range of subjects and styles. There are illustrated, animated, and interactive logo designs which inform and delight the users worldwide. Hand-drawn doodling carry a real sense of depth covering digital enhancement of artwork with bursts of colors or transforming those into solid looking pieces which seem to be bursting off the page. There are numerous benefits of doodling:
Doodling can be considered as a mechanism that the brain uses to keep itself awake and maintain interest instead of shutting down.
Doodling helps to vent frustrations, distract, or self-entertain and it's also regarded as a method of communication.
Doodling out slide ideas help to design visual summary and prioritize information that helps the audiences to focus on the point.
At this point, you are almost already aware of Google Doodles, aren't you! Google periodically has its illustrators draw out very intelligent and funky doodles to commemorate events of global or national importance on its search page.
There are many other types of doodles
Doodling are of several types, each one with its own specific characteristics.
Zentangle: Zentangle is a fun and interesting way to create beautiful images using structured patterns allowing the designer to develop formal and repetitive patterns. Zentangle is created on a foundation of strings and these strings are used to define areas which are suffused with tangles or single repetitive patterns. It lets the artists construct doodle design in black and white with a specific purpose and intent.
Zendoodling: Zendoodling involves repetitive tangles and meditative patterns. Zendoodling differs from Zentangle in the way that the former can be designed without any restrictions on shape, paper size, or color.
Stendoodling: Stendoodling requires stencils to design doodle patterns and image outine, images can be created by tracing patterns or shapes.
Mandalas: Mandala style of doodling can be of any shape which integrates a structure organized around a unifying center. It consists of repetitive geometrical patterns starting from a central point outwards and can be created in colored designs. A Mandala doodle design can be created by randomly choosing the colors that are appealing or have a particular meaning of message.
Resume and Professional Use Cases
Doodling is best known for its colorful, fluid, and playful creations which define the creation of concepts and implementation of ideas. Doodles are often laced with wild colors, shapes, and patterns. A professional Doodler requires to highlight these specialties in his/her resume which include Designing, Creativity & Innovation, Static and Interactive Art, Project Management, Illustrations, Animation, Critical Thinking, Digital & Traditional Media, Adobe Photoshop, Adobe Illustrator. There are certain specific tools required for constructing the best yet simple doodles which include Pens and Pencils (Sakura Pigma Micron Pens, Faber-Castell Pens, Graphite Pens, 3Doodler, Stylus Pens), Doodle Software (Doodle.ly, Sketchbook Express, Penultimate).
Jobs Available as a Professional Doodler
Doodling can also be used for business as graphic facilitator for recording a discussion through a series of drawings and words which is often effectual for visual brainstorming. Graphic facilitation and recording are both used in design thinking sessions for promoting creativity and has helped companies in various sectors to transform offices from inactive spaces to interactive ones.
An innovative and creative Doodle Artist can be hired under the following designations: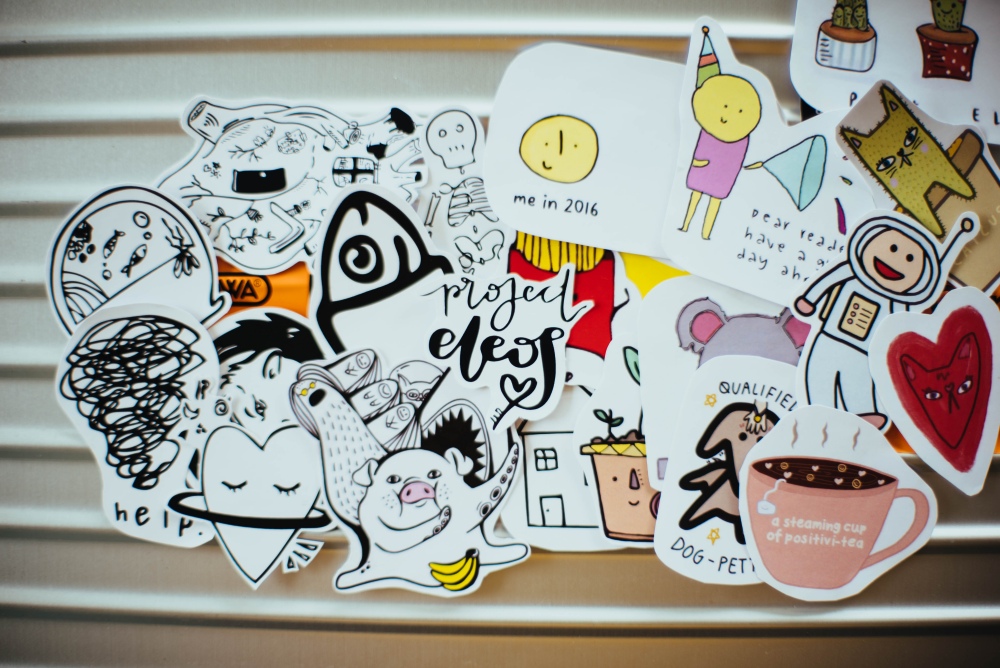 Creative Technologist – Doodles
Graphic Recorder: Visual Notes – Illustrator
Digital Designer
Print Designer & Illustrations
Graphic Designer: Doodles
Children's Illustrator & Cartoonist
Comic Book Artist
Whiteboard Animator
Textile Designer: Patterns & Prints
Doodle: Mandala, Zentangle Artist
Illustrator – Character Design
2D Animator
Children Book Illustrator
Salary
Average starting annual salary for doodle design in India is INR 2.8 Lakhs and the maximum range of an experienced Doodle Artist will be upto 15 lakhs.
A Doodle Artist can earn appreciation by creating colorful doodle design, and for enhancing the understanding and knowledge regarding doodling, there are certain workshops, training courses that are important to attend periodically throughout the career.
Courses & Institutes
Institutes and Universities providing Doodle Art courses:
Art and Craft Institute, Delhi
Stroke Art Institute, Noida, India
National Institute of Fine Arts, Delhi
University of Delaware, USA
International College Dundee, UK
De Montfort University International, UK
University of Ontago, New Zealand
Bristol, University of the West of England, UK
Glyndwr University, Wrexham, UK
In order to become efficient in doodle design, it is required to adapt to the constant changes in the designing industry by spotting and analyzing the popular trends. The learning and acceptance of the design trends helps in expanding the horizons and offering a better insight into new ideas.
---