When you are looking for a job, the most important piece of information is your resume. It is the resume that helps you get a job. It's the decider as to whether you are fit for a particular job or not. It is the ultimate document which determines whether you will be selected for a particular job or will you need to go to a few more job search sites and test your fate.
While the resume needs to have all the information which may help you in landing your dream job, there are certain things you should ensure are not included in it. Check out the top ten things which should not have a place in your resume at all:
1. Unfitting email id: The last time I checked, you were trying to get a job, and not impress anyone. When it comes to the email id in the resume, please ensure it is suitable and does not contain words which may put the employer off. I completely understand that the email ids would have been trying to sound cool when were in college, but that definitely needs to change once you are stepping into the professional front. If you once had an email id which said JLIB_HTML_CLOAKING or JLIB_HTML_CLOAKING , I'd suggest you change it ASAP and use a much professional one in the resume. A JLIB_HTML_CLOAKING or JLIB_HTML_CLOAKING sounds much better.

2. Several phone numbers: While you may have been keeping at least two or may be more phone numbers for multiple uses (raise your hand all Jio users!), it would be best to include as few phone numbers in the resume as possible. A cell phone number and a residence number should do the trick. The more phone numbers you include, the greater are the chances of missing an important call or message from your potential employer.
3. Inapplicable Work Experiences: You may have part timed at the school play and got some cash out of it or may have been the best coffee maker in the college canteen, it is time to let go of it. Unless your past work experience does have to do anything with the job you are applying for, it is better to give it a miss. Your resume should be short, to the point, thus it is sensible to only include the job experiences that matter.
4. Personal Details: While it is quite important to include some details about you including the email address, phone number, and home address, everything else should be kept off the resume. You do not need to add your marital status, your religious beliefs or your political preferences. Also, try keeping the hobbies away from the resume, there is no need for wasting space when there is so much more important to be included. Also, no declarations please, it's 2017!
5. Uneven Format: The format of your resume is as important as the content. Please do not take your resume lightly and try adding as many formats as you can in that document which holds your future. The format in your resume needs to be consistent and so should be the font. Refrain from using too many font styles, a couple of them are enough to impress your employer. A good format will always make it easier for your employer to read.
6. Present Company's Details: Unless you do not want the job, why else would you include contact details of the present job. For instance, it would be stupid to include your office phone number in the resume. You obviously would not want recruiters calling you at your workplace for job offers. Also, try excluding your official email id as well. Your official mail id and the office phone can easily be tracked.
7. Irrelevant social media accounts: Unless you are applying for a position where social media accounts are concerned, there is no need to include all of your social media accounts. It is not advisable to give details about your Instagram, opinion based blogs, Facebook and Pinterest. However, it is important to add your LinkedIn page or any other URL which in any way holds relevance to the position you are applying for. It would just increase your chances of landing up on that job interview.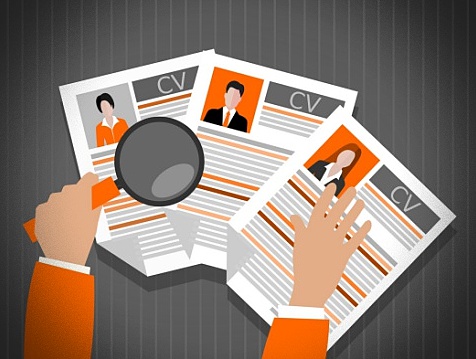 8. Reasons for leaving the last job: When you are applying for a job, it is quite obvious that you are looking for change. You either are going to or have already left your last job. The not-so-smart thing would to explain why you left your last job. You may think if you gave reasons, your chances might increase, but it doesn't work that way. In fact, you could leave that part for the interview and concentrate on showcasing your skills in your resume.
9. Salary Information: Whether you earned a good amount of money while holding a part time position at Pizza Hut or were earning a good figure salary in a Multi-National Company, mentioning your salary in your resume is not a good idea at all. There is no need to include the current salary that you have been receiving in your resume. In fact, you should even refrain from mentioning the desired salary amount in your resume. The salary part can and should be left for the interview stages only. Reason: #1 It can become a reason for your rejection in the resume selection stage itself; #2 a lot of people through whom your resume passes, get to know your salary (so if you get selected and join, everyone in your new team knows!; #3 you might quote lower than what your new employer is willing to pay, so why take a chance :)
10. Use of Personal Pronouns: You do not need to use any personal pronouns in your resume. Your resume is supposed to be thoroughly professional and it is quite understandable that you are writing a resume about yourself. There is no need to add pronouns like I, Me or My. Also, do not talk about yourself as a third person account. It is better to leave the resume without a personal pronoun, this way it looks and sounds more professional.
Do not forget, you only have a few seconds to make an impression in front of the HR or your employer. You do not want to lose on it because of a silly mistake. Before submitting your resume to the recruiter, cross check and get the document proofread by someone close to you. Let your resume will speak for itself! All the best.
---
This post first appeared on the getsetResumes.com Blog
Get a Professional Resume Today! || Check out our Samples